AUTHENTIC White Gucci Medium Sukey Tote Bag Handbag
Featuring a gorgeous, hardly been used Authentic White Gucci Sukey Tote Bag:

Details:
Brand - Gucci
Size - Medium Sukey Tote
Fabric - beige Gucci fabric with white leather trim
Leather - yes, white leather trim (no dark handles, handles are white and pristine clean)
Care cards - included, everything intact, nothing lost - I keep everything in excellent almost unused conditiion
Condition - hardly ever used, you can't even tell it's been used. Graded 9/10 (can't grade it 10/10 because to me that would mean brand new unused but this item is close to that!)
Authenticity - 100% authentic! If you have any doubts, please ask me for photos and post on The Purse Forum (forum.purseblog.com) under the Gucci threads and the experts there will authenticate this purse for you for free
Retail price - $950 CAD + tax - this bag is STILL in stores! You can go try out the medium sukey in stores for size
MY PRICE - $760
Photos - actual photos of the bag are upon request only to serious buyers that have actually read this far

Longer description:

I am selling my hardly ever used Medium White Gucci Sukey Tote because I acquired my Chanel flaps shortly after. I don't carry much with me on a regular day, so roomier bags such as this Medium Gucci Sukey Tote is no use to me, but sits in it's dustbag with it's beauty hidden from the light of day. I store all my bags including this one in its dustbag at all times inside my closet. I come from a smoke-free, pet-free home, and I baby ALL my bags including this one. I make sure to wipe the handles clean every single time I use it, and I never fold my bags up. Bags are always handled with care and stored safely away when not in use (which is the majority of the time unfortunately).

I am hoping this beautiful bag will be loved by someone who wants to save money on an authentic Gucci Sukey Tote and give her a new home. She looks pristine as the day I got her.

I send photos by request ONLY, after you have read the above description to SERIOUS BUYERS only.

No trades whatsoever unless you're willing to trade me with you Chanels or Hermes!!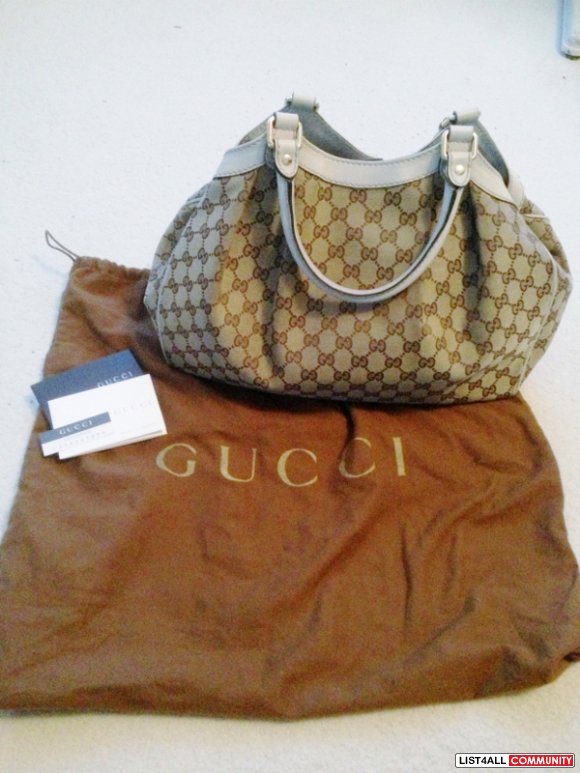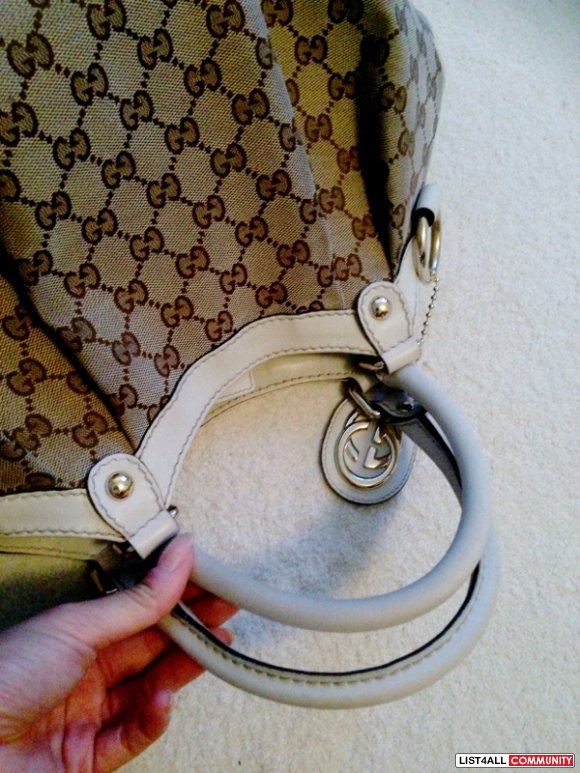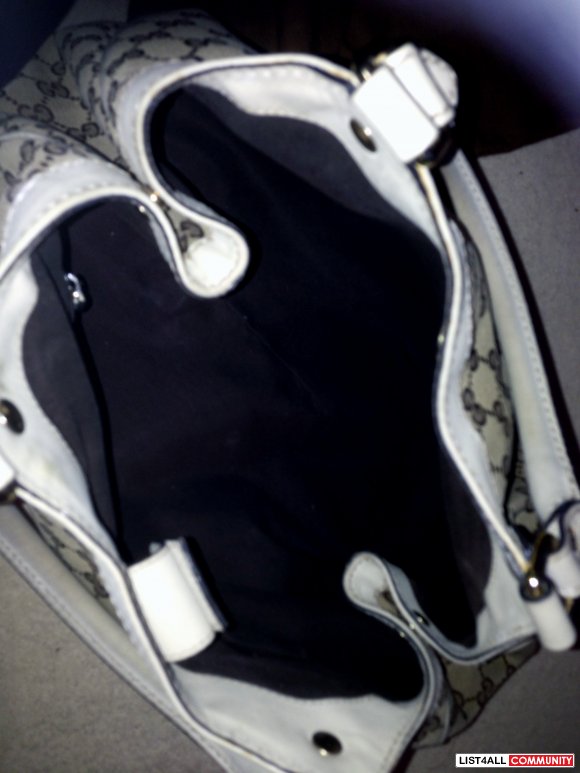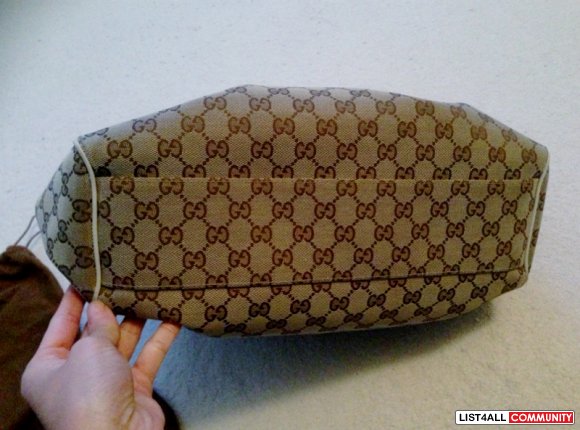 | | |
| --- | --- |
| Item #: | 14 |
| Price: | $760.00 (CAD) |
| Status: | Available |
| Condition: | |
| Number in stock: | 1 |
| Location: | Vancouver, BC Canada |
| Last update: | 5 years ago |
| Visitors: | 757 |
| Share: | |