Chanel
Classic Clutch Flap
100% Authentic

Up for sale is ONE(1) CHANEL 4171 B Sunglasses in Black. RARE AND HARD TO FIND!

Features Chanel's classic encrusted Camellia flowers on both temples. Large dark gradient lens to shield out harmful UV rays.

Sunglasses are Pre-Owned, but in excellent condition. There may be minor scruffs, but no major imperfections.

Smoke Grey Lens
Serial Number engraved
Size 65 - 13 - 115

SOLD AS IS! Please review pictures thoroughly and examine the condition, so what you see is what you'll get! If there's a certain angle you like, please contact me, I try to be accommodating in getting the right pictures.



- RIGHT VIEW -





- LEFT VIEW -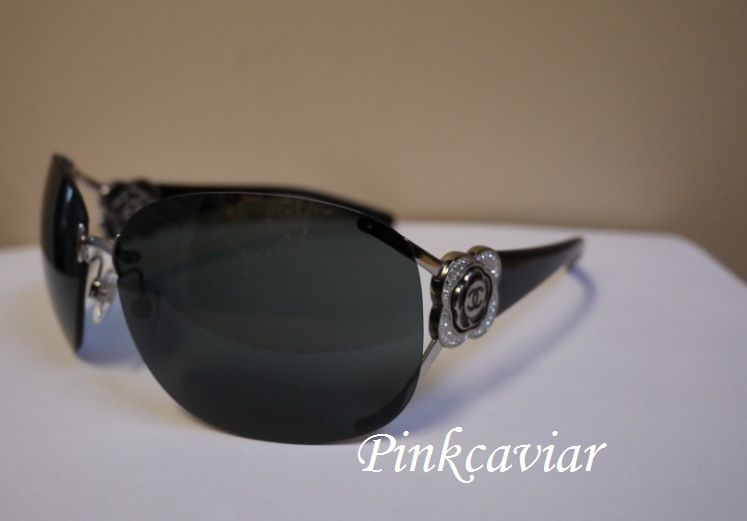 - FRONT VIEW -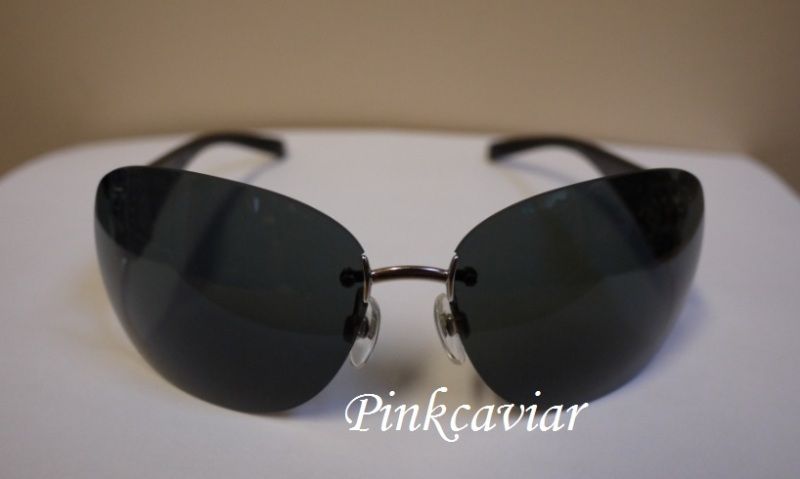 - SERIAL -




- Made in ITALY -


Original Chanel hard case included. Box and cloth NOT provided.

Rest assure, this sunglass is 100% Guaranteed Authentic or your money back.
Winning bidder has the option of directly contacting www.caroldiva.com to personally authenticate this auction page.
The fee ($5) will be reimbursed to the buyer upon their responds.

In combination, authentication can also be issued through a written letter by a Manager (NO Sales Associate) if the item is found not to be authentic.
Please have them call me while the bag is under their supervision.

Furthermore, to prevent a bait and switch, a security tag has been fastened at the bag.
The tag will be served as a binding agreement between the buyer and seller; if you're not satisfied with the item due to authenticity -simply do not remove the lock or tag and have it authenticated. If the lock or tag is found to be tampered, broken, or removed -the guarantee is void and no longer valid -no payment will be refunded.

However, if you're complete satisfied and confident with the Authenticity of the bag (which you will be), you can remove the tag anytime.
Thus, when the tag has been removed it proof you know it's authentic.
In addition, I'm a member of The Purse Forum (username: Pinkcaviar) you can PM via the forum to confirm.