Louis Vuitton
Stephen Sprouse
Roses Silk Scarf

Part of the Limited Edition Stephen Sprouse for Louis Vuitton 2009 Collection! Discontinued and hard to find!

The design features vibrant pink roses on the classic monogram brown. Classic and chic with a splash of whimsical.

In immaculate condition, it has been worn once for a photo shoot and then carefully tucked away. It's in near perfect condition. There are NO stains, snags, rips and etc.

100% Silk and Made in Italy

Measures Approximately: 67 inches length and 10 inch wide

Comes with its original box and tissue paper with sticker.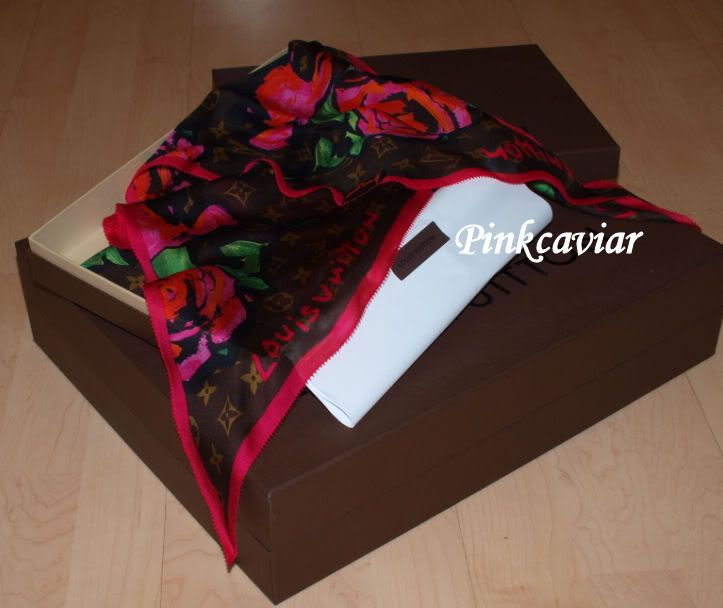 Vibrant and Silky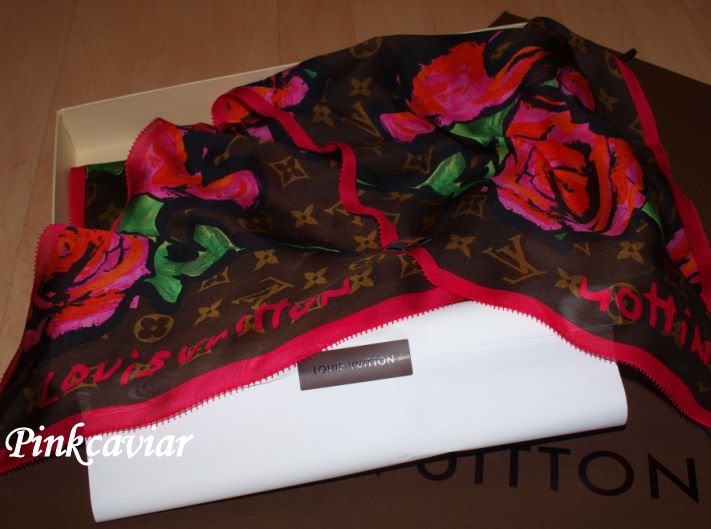 Beautiful Rose Design




Label, Made in Italy




100% Silk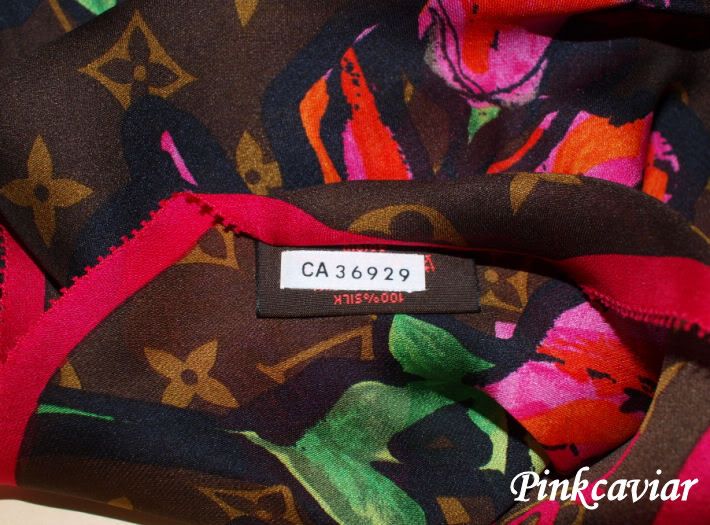 Rest assure, this bag is 100% Guaranteed Authentic or your money back.
Winning bidder has the option of directly contacting www.caroldiva.com to personally authenticate this auction page.
The fee ($5) will be reimbursed to the buyer upon their responds.

In combination, authentication can also be issued through a written letter by a Manager (NO Sales Associate) if the item is found not to be authentic.
Please have them call me while the bag is under their supervision.

Furthermore, to prevent a bait and switch, a security tag has been fastened at the bag.
The tag will be served as a binding agreement between the buyer and seller; if you're not satisfied with the item due to authenticity -simply do not remove the lock or tag and have it authenticated. If the lock or tag is found to be tampered, broken, or removed -the guarantee is void and no longer valid -no payment will be refunded.

However, if you're complete satisfied and confident with the Authenticity of the bag (which you will be), you can remove the tag anytime.
Thus, when the tag has been removed it proof you know it's authentic.
In addition, I'm a member of The Purse Forum (username: Pinkcaviar) you can PM via the forum to confirm.