Heroes with Heart: Canadian Athletes You Can Look Up To
Like new condition. Adhesive from price sticker needs to be removed from the cover. Retails for $25. Paperback. 196 pages.

By Steve Proctor, Dahlia Reich, and Beverly Ware

"With stories about multi-million dollar salary disputes and athletes with drug addictions filling the pages of our newspapers, some people winder where all the good guys have gone.
In Heroes with Heart, readers are offered refreshing stories about 31 high-profile Canadian athletes who understand that success is about more than scoring the winning goal or making the perfect double take-out.
Whether it's boxer George Chuvalo's war on drugs, wrestler Daniel Igali's fight to overcome poverty, or hockey star Cam Neely's efforts to create a haven for cancer patients, readers will find something within the pages of this book to inspire them.
The athletes profiles in Heroes with Heart have already earned the admiration of the country for their skills and the determination they've displayed in competition. But as readers learn more about their character, the challenges they've faced, and the work they still do on the behalf of others, simple admiration isn't enough.
These are people who deserve our respect.
These are the athletes worth looking up to."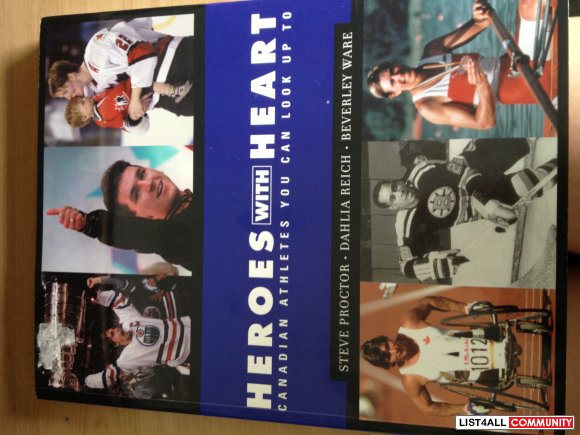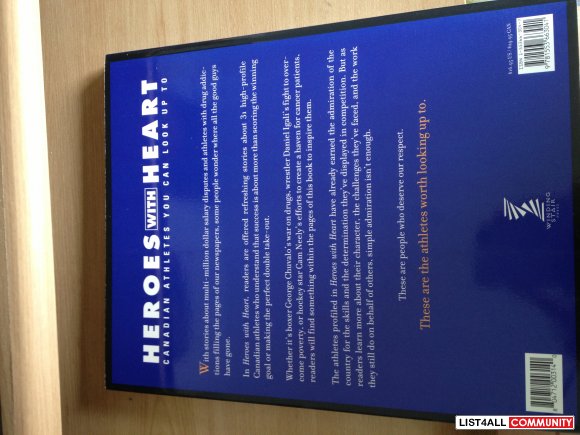 | | |
| --- | --- |
| Item #: | 119 |
| Price: | $18.00 (CAD) |
| Status: | Available |
| Condition: | |
| Number in stock: | 1 |
| Location: | Vancouver, BC Canada |
| Last update: | 4 years ago |
| Visitors: | 343 |
| Share: | |